The Dream of an Artificial Kidney (microchips) is a Step Closer to Reality
An implantable artificial kidney could transform prospects for people whose kidneys have failed and who have to rely on dialysis or the rare chance of a transplant to stay alive. Now, researchers working on the first-of-its-kind device that aims to meet this need says they are hopeful of running pilot trials in humans within the year.
Wearable Artificial Kidney Offers Hope for Dialysis Patients
An experimental wearable artificial kidney shows promise as a substitute for dialysis machines, researchers report.
PPIs and Kidney Injury: Longer Use Tied to Higher Risk
Proton pump inhibitors have been linked again to chronic kidney disease; the longer they are used, the greater the risk for adverse renal outcomes.
SPRINT and BP Management: 'Groundbreaking' but Questions Remain
"If I had a patient with characteristics of SPRINT and they could tolerate the medication and were willing to go through more steps of titration, I'd want to try to get them to 120," said one expert
Kidney-Disease Patients With Dietary Protein From Plants
Kidney-Disease Patients With Dietary Protein From PlantsEating a higher proportion of protein from plant sources like soy, nuts and legumes, rather than animal sources, is tied to reduced mortality risk in people with chronic kidney disease (CKD), according to new research.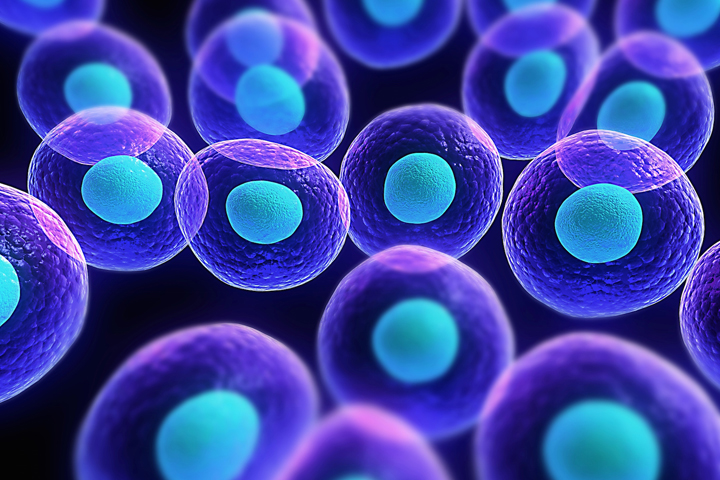 Stem Cells Tied to Vascular Calcification in Kidney Disease
Gli1-positive stem cells in the arterial adventitia are progenitors of vessel-healing vascular smooth muscle cells, but in kidney disease may become osteoblasts contributing to vascular calcification, researchers have found.
Central Venous Pressure-Guided Fluid Administration Prevents Contrast-Induced Nephropathy
Central venous pressure (CVP) monitoring allows safe and sufficient fluid administration to prevent contrast-induced nephropathy (CIN) in patients with chronic kidney disease and congestive heart failure, researchers from China report.
Patiromer Study Published: Approval for Hyperkalemia Soon?
A study author says this is the first predictable, well-tolerated potassium binder and will change treatment for life-threatening hyperkalemia. FDA approval could come this fall.
Erythropoiesis-Stimulating Agents May Increase Cancer Risk
Dr Jeffrey Berns explains how a flawed design limits the impact of this recent study.
Liraglutide Delays Progression of Renal Events
Nephropathy results from the LEADER trial show that liraglutide reduces renal events by 22% compared with placebo, mainly driven by reduction in new-onset macroalbuminuria.
Modest Doses of Folic Acid Slow CKD Progression
Effect was seen in patients with chronic kidney disease living in areas without folic acid fortification.
Metformin Ups Mortality in Advanced Kidney Disease
A Taiwanese study shows metformin use in patients with type 2 diabetes and advanced kidney disease increases mortality, although metformin was not associated with a significantly greater risk of acidosis.
Statins Beneficial in Wide Range of Patients WithCKD
Statins decrease major cardiovascular events in mild to moderate CKD, but these benefits decrease with declining kidney function and may not apply to dialysis patients, according to a meta-analysis.
Finerenone: Another Tool for Diabetic Nephropathy?
The nonsteroidal mineralocorticoid receptor antagonist finerenone lowers the urinary albumin-creatinine ratio with less hyperkalemia than other aldosterone blockers.
Diabetic Macular Edema: Dexamethasone Implant May Improve Vision
A dexamethasone implant improved best-corrected visual acuity and the physiological morphology of the outer retinal layers in a case series of patients with recalcitrant diabetic macular edema.
New Batches of RanibizumabBiosimilar Safe, Effective
Razumab, an Indian biosimilar for ranibizumab, appears to have overcome the high incidence of inflammation with a new manufacturing process, report investigators.
Novel Calcimimetic Lowers Parathyroid in Dialysis Patients
A long-acting intravenous calcimimetic improves the metabolic profile of dialysis patients and reduces parathyroid hormone, but hard clinical outcomes are needed, say researchers.
Dialysis Candidates Benefit From New Decision Tool
The stage of change tool may help physicians assess patient readiness to make dialysis decisions and may help avoid hospitalizations for urgent dialysis starts.
Kidney Donors Don't Always Get Priority for Transplant
Living kidney donors are supposed to get priority on the waiting list if they ever need a transplant themselves, and when a recent study found that wasn't always happening, regulators put new policies and programs in place to reduce delays.
Living Donor Kidney and Parathyroid Transplant Successful
A young woman with end-stage nephrocalcinosis secondary to congenital absence of parathyroid glands has received a simultaneous living donor kidney and parathyroid gland transplant, Chicago-based researchers report.
Kidney Recipients, Donors Want Info on Each Other's Health
kidney donors and their recipients would like to share more health information before the transplant surgery, a new survey indicates.
Surgery Better Than Cinacalcet for Hyperparathyroidism
For hypercalcemia due to hyperparathyroidism after kidney transplantation, parathyroidectomy should be considered the treatment of choice unless surgery is contraindicated, new research indicates.
Pregnancy After Transplant is Safe, With Good Outcomes
After kidney transplantation, women generally have uncomplicated pregnancies and good outcomes, new data from the National Transplantation Pregnancy Registry show.
Lupus Nephritis: Delay May Increase Graft Failure Risk in ESRD
Lupus Nephritis: Delay May Increase Graft Failure Risk in ESRDWhite patients with end-stage renal disease whose kidney transplant was delayed by more than 3 months because of their lupus were at 25% to 37% increased risk of experiencing graft failure.